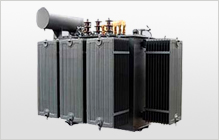 A poly phase transformer design is presented in which transformer output pores are accurately constructed in both voltage magnitude and relative phase angle. The design incorporates both main and auxiliary transformers that are used in unison...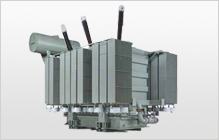 Station & Multi-winding to suit specific needs & L.T. Transformers for generating Stations. Upto 10 MVA ,3 Phase , Upto 33Kv , ONAN / ONAF / OFAF /OFWF Cooling A power transformer characterized by inner and outer...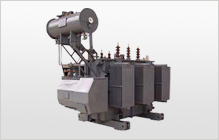 Arc, Submerged Arc, Ladle, Induction, Upto 10 MVA,Upto 33kV,ONAN/OFWF Cooling A high current furnace transformer is provided having the low-voltage windings arranged in a closed delta configuration within the transformer enclosure.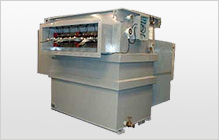 Neutral Earthing transformers are normally provided in 3-phase system, which is without neutral and earth fault protection. Neutral earthing transformer is having zig-zag (interstar) winding to achieve the required zero phase impedance.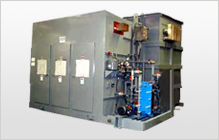 A rectifier transformer circuit permitting six-phase double - wye operation with 120.degree. conduction, (without the use of an inter phase transformer), and providing any predetermined degree of phase shift.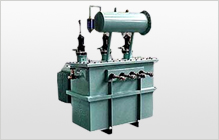 Air cored series & Shunt Reactor, Upto 2 MVA , Upto 33Kv, ONAN / AN A variable transformer, reactor having a core combining at least two complete core elements with a common yoke; primary winding divided into two independently fed sets...

Dry Transformers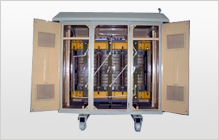 A dry type transformer has an iron core, vacuum pressure resin impregnated high voltage windings and low voltage windings . The low voltage winding is constructed with conductors.

Converter Duty Transformers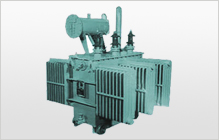 This product is used as set up transformer from generator to line voltage. It has a range up to 10 MVA with the voltage capacity of up to 33 KV. It is s very durable and hassle free to be used by desired clients.